1915 Aerotech Drive Ste 114
Colorado Springs, CO 80916
Phone: 719-370-5141
Email: CVNCS@red-rock.com
Clinic Hours:
Monday 8AM – 6PM*
Tuesday 8AM – 6PM
Wednesday 8AM – 6PM
Thursday 8AM – 6PM
Friday 8AM – 12PM*
*Telehealth Appointments Only
** After hour appointments are available on a case-by-case basis.
CRISIS LINES
For immediate emergencies, please call 911. Otherwise please refer to the resources below: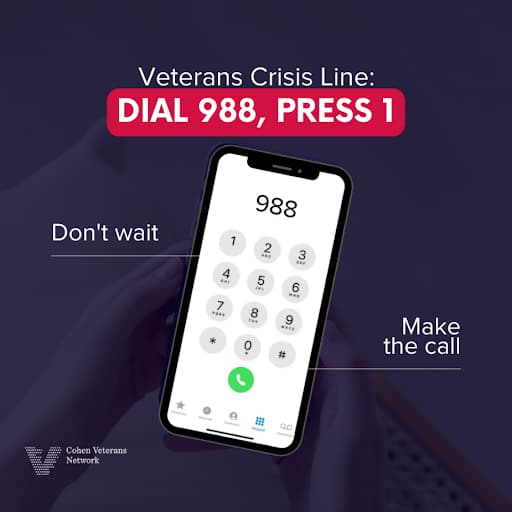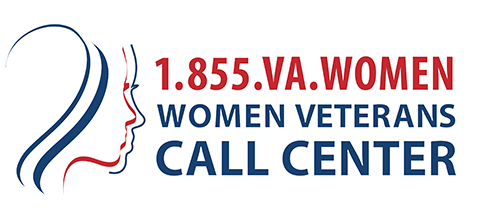 Amy Moore | Clinic Director
Amy Moore is the clinic director at the Steven A. Cohen Military Family Clinic at Red Rock in Colorado Springs. She is responsible for overseeing all clinical programming and operations. Amy is a Licensed Professional Counselor. She graduated from The University of Colorado, Colorado Springs with an M.A. in Counseling and Human Services. Amy completed her B.A. in Pastoral Care at Oral Roberts University in Tulsa, OK.
Amy has experience providing therapy to people across the life span, from ages 5-75. She specializes in trauma informed care and is trained in cognitive processing therapy and EMDR. Prior to coming on board with CVN, Amy was the manager of behavioral health case management for Colorado's Medicaid contract. Amy was also previously a Clinical Supervisor for Diversus Behavioral Health at their Child and Family Outpatient Clinic.
Amy's father is retired Air Force and she has been fortunate enough to live across the world before her family settled in Colorado Springs, CO. She has lived in the Colorado Springs community for over 20 years and has seen the hardships that veterans, service members and their families have had to face. She is so grateful and excited to be apart of this incredible mission to serve them.
In her free time, Amy enjoys skiing, hiking, cooking, lifting weights at the gym and earning massive eye rolls at her terrible "dad jokes". (Just ask her team!) Her favorite quote is "Find out who you are and do it on purpose" – Dolly Parton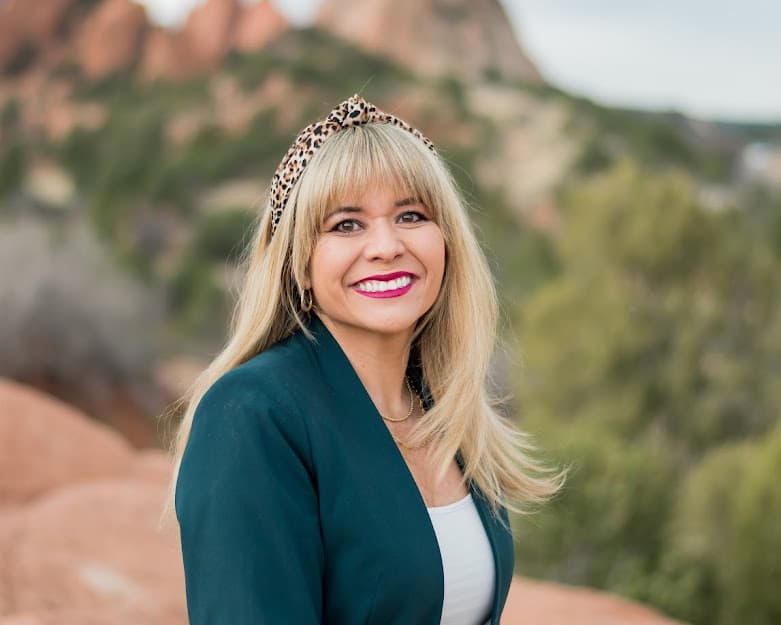 Nanci McDade | Office Manager
Nanci McDade is the office manager for the Steven A. Cohen Military Family clinic at Red Rock in Colorado Springs. She is responsible for verification of insurance benefits, documentation, and billing along with other administrative duties. Including ensuring excellent client care.
Nanci was born in Dallas TX and her family moved to Colorado Springs when she was two years old. Nanci has worked in several medical fields including Chiropractic clinics, in home health care, and Behavioral Health.
Nanci genuinely enjoys helping people by improving their quality of life. She loves what The Cohen Clinic at Red Rock offers and is passionate about the services provided to military families throughout the community.
When not at work Nanci enjoys camping, hiking, and being with her family and friends.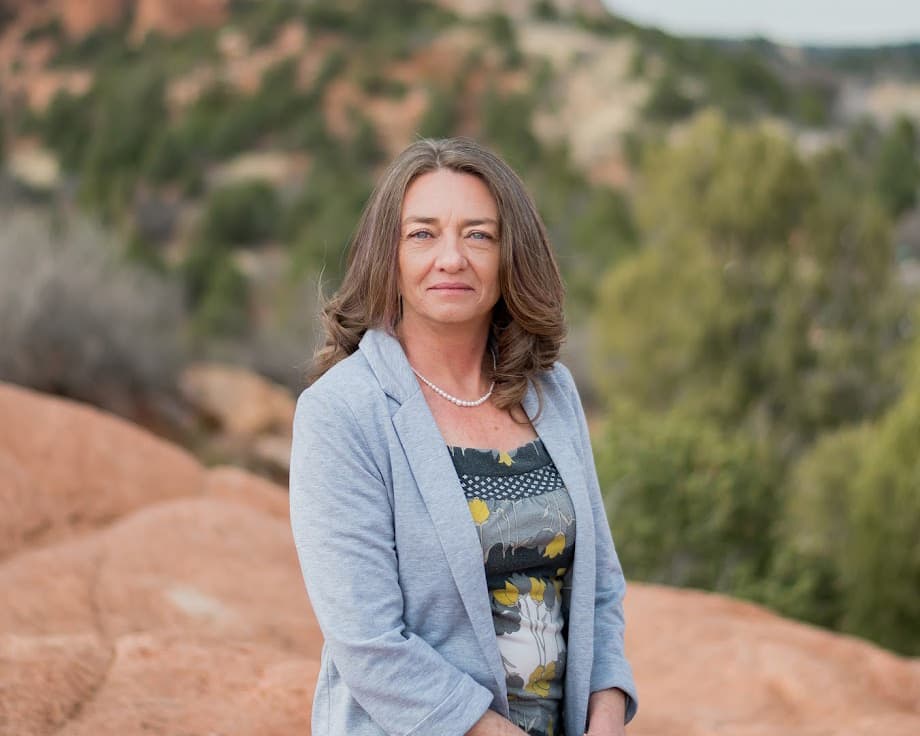 Cindy Centofanti | Outreach Director
Cindy Centofanti is most commonly known in the community as an American-journalist who placed an emphasis on covering military/foreign affairs for various ABC TV stations across the country. Since graduating from Central Michigan University in 2016 (prior to the University of Georgia 2012 – 2014) with a BA of Science – Broadcast Journalism, she has covered highly notarized events, not limited to but including the Afghanistan troop draw down, ongoing crisis in Ukraine and on-going advocation/coverage for behavioral health issues relating to active-duty personnel and Veterans.
Her first station WTVM-TV was situated in Columbus, Georgia home to Ft. Benning, now Ft. Moore where she anchored and produced the morning weekend shows in conjunction with reporting. Continuing her goal as a foreign correspondent, she accepted a reporter position in Colorado Springs, Colorado as a reporter for KRDO-TV. In her position there, she covered over two dozen suicides relating to military personal and Veterans. She uncovered information from the Pentagon revealing that Ft. Carson ranked # 3 out of all the United States military instillations for having the highest active-duty suicides.
Shortly upon reporting this and having close ties to the military herself, she decided that more had to be done to find a solution instead of just reporting on it. She now serves as the Outreach Director for the Steven A. Cohen Military Family Clinic in Colorado Springs where she works to advocate for the behavioral health for all service members past and current and their dependents.
If you are interested in learning more about the Colorado Springs Clinic, she welcomes you to contact her by email to discus event collaboration and partnerships – ccentofanti@red-rock.com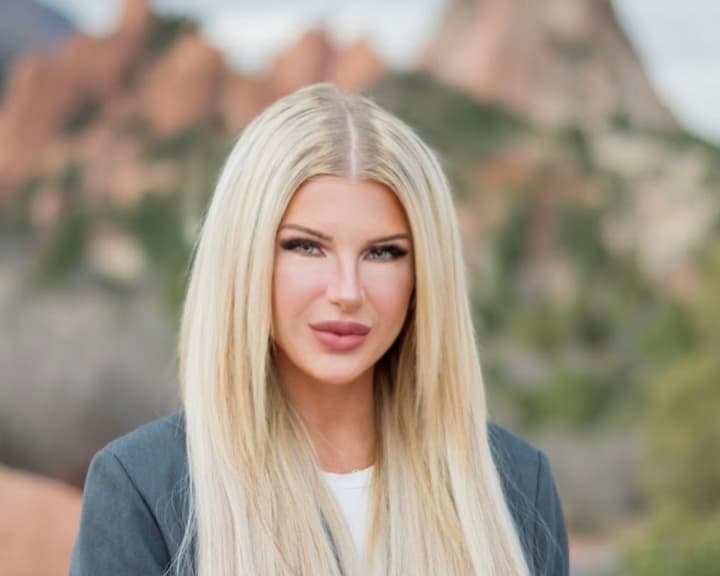 Andrea Keits | Intake Coordinator
Andrea Keits is an intake coordinator at the clinic. She graduated from Texas A&M University – Central Texas with an M.S. In Educational Psychology and a B.S. in Psychology with a minor in Criminal Justice. While attending graduate school, Andrea was selected for the Consortium Research Fellows Program and was able to provide support of the U.S. Department of Defense. Working at the Army Research Institute for Behavioral and Social Science on Fort Hood Army Base in Fort Hood, Texas provided valuable experience working with Active Duty Service Members (ADSM) and their leadership. Prior to working at CVN, Andrea provided case management for Colorado Medicaid contracts and Peak Vista Community Health Centers. She also provided intake assessments and referrals for Peak View Behavioral Health. Andrea was also a Systems Navigator for the Exceptional Family Member Program (EFMP) on Fort Carson military base serving ADSMs and Department of Defense employees.
Andrea is originally from Indianapolis, IN. Several of her family members have served in the Armed Forces to include Grandfather, Father, Sister, and Uncles. Andrea has been a military spouse for over 25 years. Her husband retired with over 20 years of Army service in 2016, and their family decided to call Colorado home.
Since moving to Colorado in 2012, Andrea has seen the struggles our military population endure from both a professional and personal standpoint. She wants to help educate and minimize barriers for Active Duty Soldiers, Veterans, and family members so they may receive treatment and resources that will be beneficial to their health and overall wellbeing.
Andrea enjoys in her free time volunteering in her community and attending football, basketball, and track events. Her favorite quote is "When you learn, teach. When you get, give." – Maya Angelou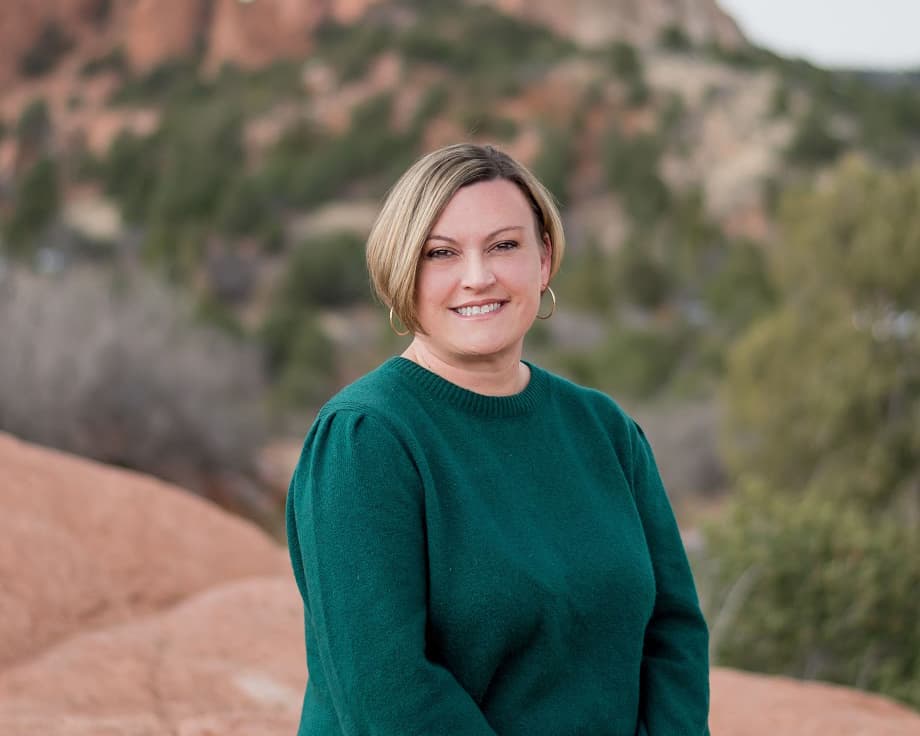 Cathy Mares | Lead Clinician
As Lead Clinician for the Steven A. Cohen Military Family Clinic at Red Rock in Colorado Springs, Cathy Mares oversees the clinical team, the training and practicum program, as well as providing direct therapy. Cathy Mares is a Licensed Clinical Social Worker, holds a Master Degree in Clinical Social Work from the University of Denver, Graduate School of Clinical Social Work. Prior to coming to Steven A Cohen Military Family Clinic, she served as Behavioral Health Case Manager with Anthem Blue and Blue Shield. She has over 20 years of clinical experience providing individual and group therapy in outpatient and residential treatment settings. She has extensive experience treating co-occurring disorders. Her clinical focus area includes comorbidity of substance abuse and mental health disorders. Being a sister to a United States Navy Veteran has fueled her passion for providing direct quality service to the Veteran population.
In her down time, Cathy can be found releasing, gathering and understanding energy through Kung Fu, Tai Chi and Wooden Man Training.
"The biggest communication problem is we do not listen to understand, we listen to reply" – Steven Covey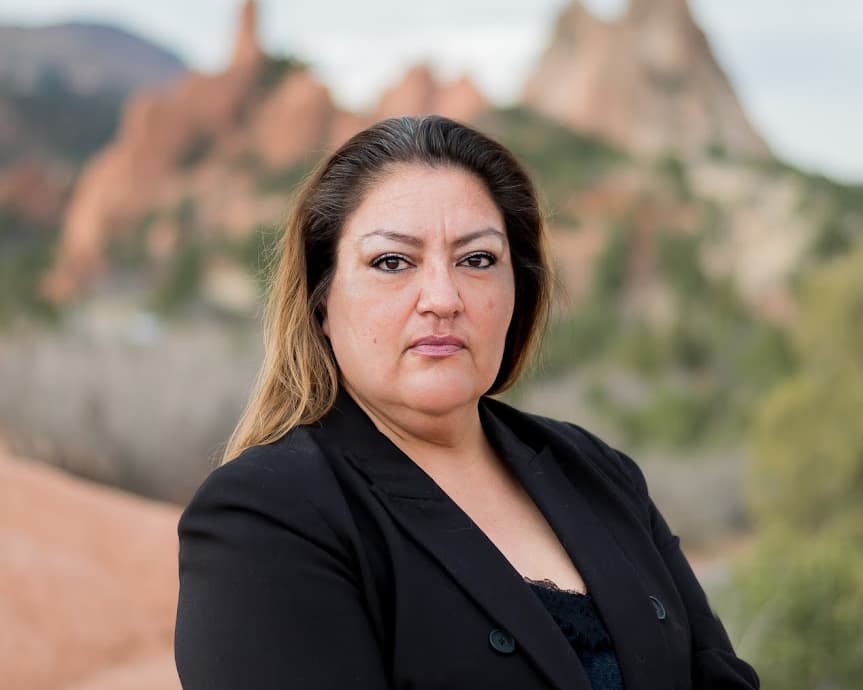 Alexander Banovz | Case Manager
Alexander Banovz, MSW, CSW is a Case Manager at the Steven A. Cohen Military Family Clinic at Red Rock, Colorado Springs. He serves as a liaison to Veterans and their families to provide various resources. Currently, Alex is also hosts a Psycho-Educational Group; Mindfulness Hiking.
Alex holds a Masters in Social Work with a clinical focus with Adult/Geriatric's with a Certificate in Post Traumatic Studies from the University of Denver and a Bachelors of Science in Sociology, with a Minor in Criminology from Colorado State University-Pueblo, as well as, an Associates of Arts in Criminal Justice, from Pikes Peak Community College.
Prior to joining the Cohen Clinic at Red Rock Alex My experience since grad school, has been primarily focused on Veteran Care. Immediately I was hired into the U.S. Dept of Veterans Affairs. I have worked clinical and community roles with the VA.
Alex was born in a small farm town, McLeansboro, IL. His Grandfather was a Navy Police Officer. Both of his uncles served with the Marines and Air Force in Vietnam and his father also served in the USAF as a Crew Chief. They inspired Alex to join and serve with pride.
He joined the Air Force in 2003, trained as Security Forces (Military Police) and was stationed at Shaw AFB, SC. After training with OSI and selected for SWAT, Alex volunteered for a deployment to Balad, Iraq in 2004/2005 and then again to Balad, Iraq in 2006/2007. Later, he served a short tours at Kunsan AFB, South Korea and Yokota, Japan to support deployed teams. After returning to Schriever AFB, CO and was selected for Guardian Challenge/Top Cop.
Alex fell in love with the community and beautiful surroundings. "I consider Colorado Springs my chosen hometown".
He heard amazing things about the Steven A. Cohen Veteran Network, and once he heard the news of a new clinic being built in Colorado Springs, he applied immediately. Alex is passionate about serving with a non-profit, that provides services for the WHOLE family and is proud to be a part of the mission and family.
In his free time, Alex enjoys golfing as well as the Colorado sunshine when he hikes, bikes, runs, snowboards, and most anything outdoors. He is currently learning guitar lessons, with hopes to start writing music.
One of his favorite mottos is "Just keep swimming" – Dory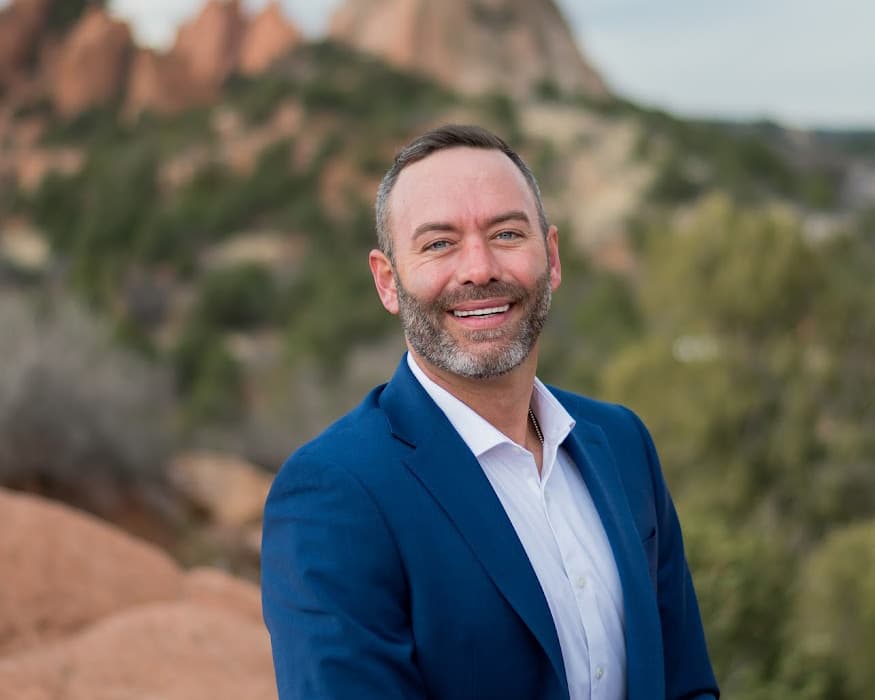 Ellie Ruth | Clinician
Ellie is a clinician at the clinic, she sees individuals, couples, families, and children. She is available for individual, couples, family and group counseling. Ellie is certified in DBT and EMDR II. Ellie graduated from the University of Central Oklahoma, Edmond, with a BA in Psychology in 1994. She graduated with her MA in Marriage and Family Therapy through Southern Nazarene University, Bethany OK, in 2001, and obtained her LMFT License in 2007 (Colorado). Ellie is a native of Colorado Springs, and her military affiliation is through her family as her father and sister served in the Army. In her free time Ellie enjoys spending time with her daughters, road trips to National Parks, reading, and loving on her 3 Yorkipoos.
"I believe in a collaborative approach to counseling. I believe that you are the expert on your life and I will meet you where you are and I will utilize my own expertise to work with you to establish goals. It is my goal that our therapeutic relationship is one that will create a safe, non-judgmental space to explore thoughts and feelings about your life. My passion is to assist clients with gaining the necessary skills to navigate life stressors.
My treatment focus is primarily cognitive behavioral and solution focused therapy which means we will tackle issues head on and set goals and accomplish change in as brief a time frame as possible.
Clients will learn to manage difficult emotions, discover their inner resources, and grow. I emphasize self-care, mindfulness, and reframing with a trauma informed care philosophy. My goal is to help clients gain skills that will transform their life."
As a family therapist this quote seems to sum up the powerful work of therapy and how healing yourself is very powerful:
"With single mindedness, the Master quells his thoughts. He ends their wandering. Seated in the cave of his heart (hridaya), he finds freedom. Your worst enemy cannot harm you as much as your own thoughts unguarded. But, once mastered, no one can help you as much – not even your mother or your father."
~ Buddhist Proverb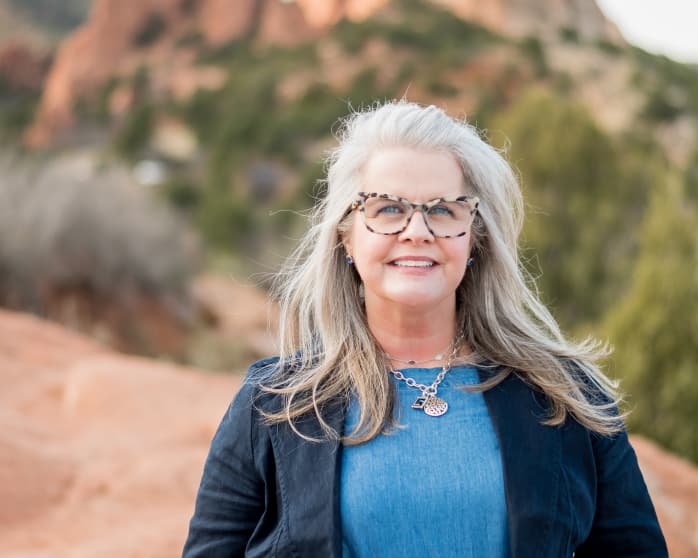 Bethany Wolf | Clinician
Bethany Wolf is a licensed professional counselor (LPC). She earned her bachelor's degree from the University of Wisconsin and her master's degree in counseling from Regis University. As an LPC she is trained in a number of evidenced based practices including: Cognitive Behavioral Therapy (CBT), Eye Movement Desensitization and Reprocessing (EMDR), Motivational Interviewing, several trauma-informed modalities, and also uses a number of Rogerian approaches. She prefers to be straightforward and direct in her therapeutic approach.
Bethany initially worked in the health and fitness industry prior to getting her master's degree. She worked with the justice system for years and was involved in problem-solving courts as a director of offense-specific treatment programming. She has worked with veterans for several years and has been with Cohen's Veteran Network since December 2022. She believes in hard-work, persistence, and enjoys watching clients see the fruits of their determination and efforts. She is experienced in group therapy, individual therapy, and couples' work.
Being in a military family and having worked with veterans for years Bethany is passionate about assisting the military community in living well. She is also very passionate about football. She spends her free time with her family, being active in multiple ways, and with her friends. Her motto: "Be decisive. The road of life is paved with flat squirrels who couldn't make a decision. Decide to get better."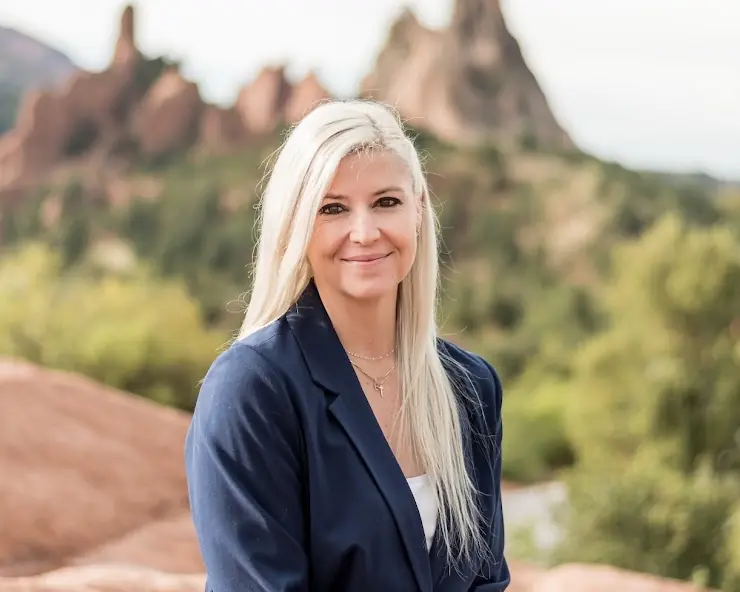 Brandee Vigil-Howard | Administrative Assistant
Brandee Vigil-Howard is an Administrative Assistant at the Steven A. Cohen Military Family Clinic at Red Rock in Colorado Springs. She is responsible for providing exceptional customer service when registering new clients, greeting and checking in clients, scheduling, uploading documents to client charts, responding to email inquiries, and answering phones.
Brandee is originally from Denver, Colorado. Her husband was an Aviation Warfare Specialist in the United States Navy for 8 years and was stationed at NAS Jacksonville for his entire enlistment. Brandee has worked in a variety of industries, prior to starting at CVN in January 2023, she worked as an Office Manager in the construction industry while attending the University of Colorado Colorado Springs.
Brandee has an Associate of Arts in Political Science, a Bachelor of Arts in Political Science with Pre-Law and Sociology minors, and a Master of Public Administration and multiple Graduate Certificates. During graduate school she became interested in the Non-Profit sector and obtained Graduate Certificates in Grant Writing, Grant Management, and Program Evaluation as well as Non-Profit Management.
When Brandee is not at work or school, she is spending time with her husband, two daughters, her daughter and son-in-law, and her grandson. She frequently watches her grandson while her daughter and son-in-law protect our community as Police Officers. She loves traveling anywhere a beach is located!